Murraybrook Tiana (to be confirmed) 19.5.2008
An exquisite bay anglo filly by Newhay Bay out of JC Petradina. Tia is a very bold friendly little girl who will surely be destined for the show ring. This little filly can really move and loves to play to an audience!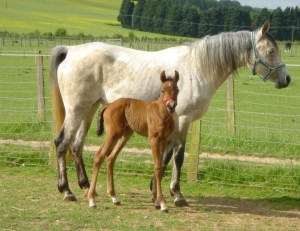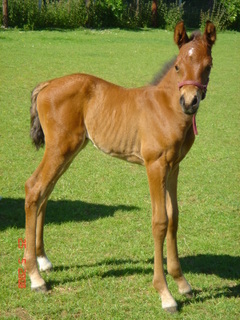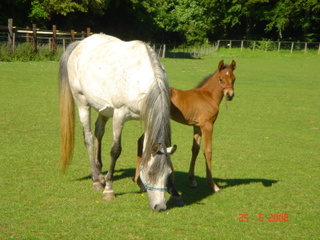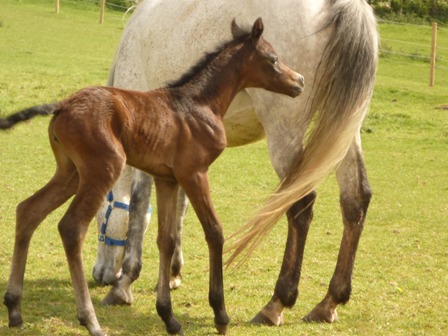 Tia at approx 2 1/2 months, start of August 08
Tia will be for sale at weaning and will possibly be shown as a foal at foot before then.
Murraybrook Pipestrelle 25.5.07 (Pip)
Pip is full sister to Pasha, she has inherited the same lovely nature and wonderful paces - she can really cover the ground! So far she is of a stockier build than Pasha, estimated to make 15.2hh. Pip has now been sold and will be out showing.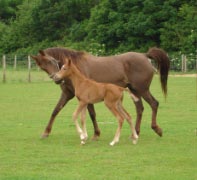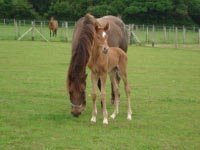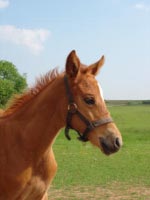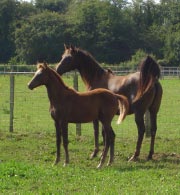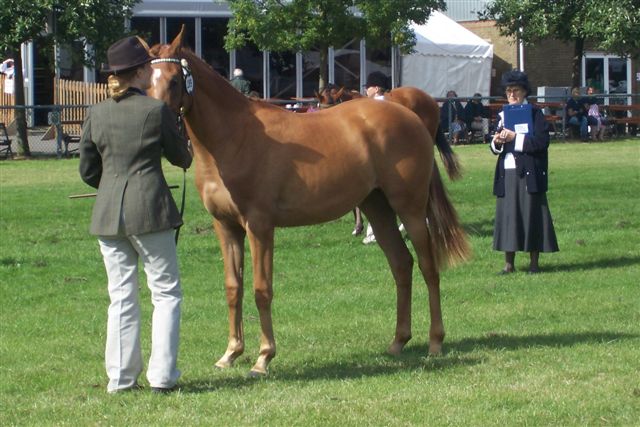 Pip at Kent County show July 2008, yearling
Murraybrook Messiah 6.5.07 (Pepi)
Another cracking foal by Groomsbridge May I, out of Ugonda (KWPN), Pepi is registered with BWS on the sports horse register. He has a very confidant laid back approach to life, taking after his mother! He will make a classy sports horse in the future and is good enough to show. SOLD.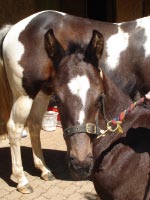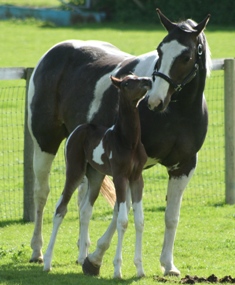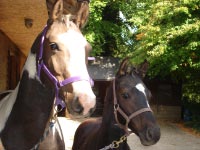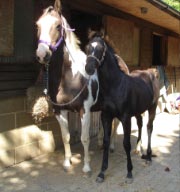 Murraybrook Passionata 9.3.06 (Pasha)
Part bred arab ex Dirana by the quality TB stallion Groomsbridge May I, to make 15.2hh to be my future show hack/riding horse. She will be shown in hand in 2008. Pasha has lovely floating ground covering movement and a wonderful temperament, passed on from both her parents.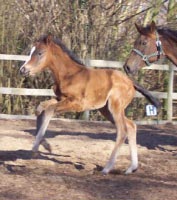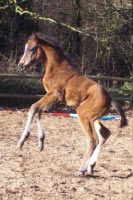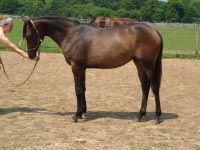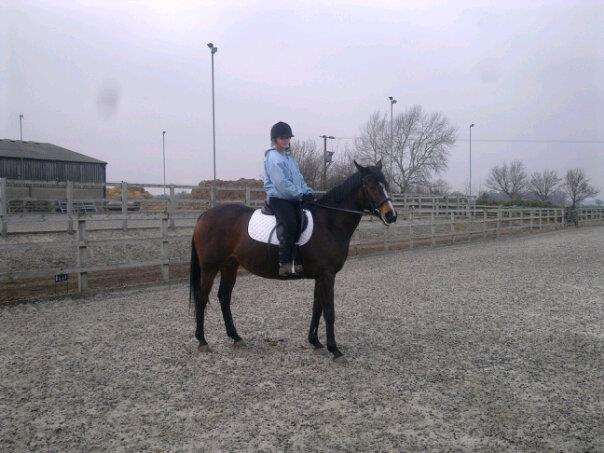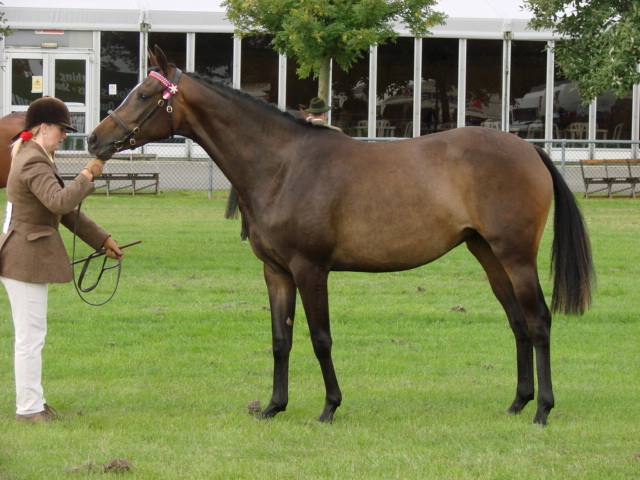 Pasha at Kent County show July 2008, 2 years old.
Safiy Samir 2004
Pure bred arab ex Dirana by Karmah, sold to All-Round Arabians to race.