For Sale

We do not currently have any stock for sale.





Three of the 2014 foals will be for sale (see foal page for photos)

Murraybrook Orinoco - coloured colt Murraybrook Moriarty PBA x Ugonda KWPN - a smart upstanding colt full of presence, quality and substance. Very likely to be similar to Toby in type. Should mature to 15.2/16hh SOLD

Murraybrook Heaven Sent - bay filly with 4 white socks Royal Command of Wentward x Sunray Sheer Silk TB, an exquisite classy filly that will stand out in the show ring! very well put together and with that all important X factor to stand out in the ring! will make a very elegant small hack.
SOLD

Murraybrook Aristocrat - bay colt by Murraybrook Moriarty x Sunray Springsong - full brother to McGee. A quality colt that will be a top class show/stud prospect. SOLD


Murraybrook Tsarina SOLD
2013 filly foal, to make approx 14.2/14.3, registered part bred arab. By Royal Command of Wentward out of River Till. Ziva is a lovely personality with a bit of spark about her, sure to excel in the showring but should also do well at any job. full sibling to Murraybrook Statesman who is proven in the showring.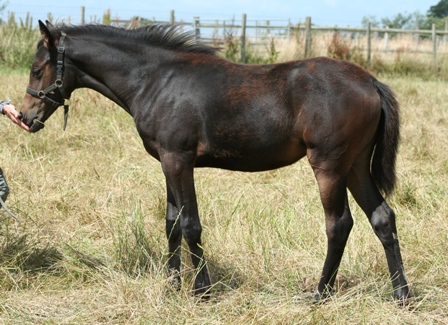 Murraybrook McGee SOLD
2013 colt foal, by Murraybrook Moriarty and out of Sunray Springsong. registered part bred arab. Already shown as a foal with his dam, being placed 5th at Kent County and was by far the youngest in the ring! Took it all in his stride, sure to be a quality show prospect. Should mature around 14hh.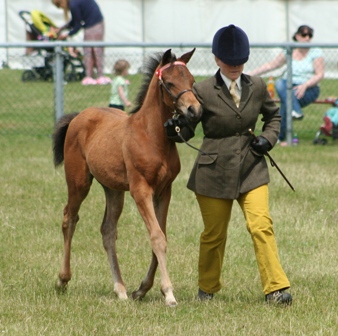 Murraybrook Statesman 2011 SOLD

by Royal Command of Wentward out of TB mare River Till to make 15hh hack/intermediate. Ripley has excellent conformation and movement and is sure to excel in the show ring. He has been shown once and placed 2nd at Kent County in a strong class. He has a kind easy nature, is good with vet, farrier etc.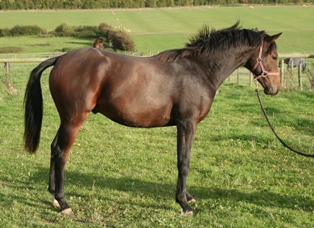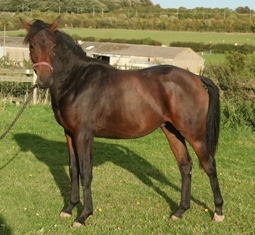 SOLD

Murraybrook Tobermory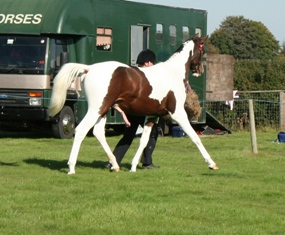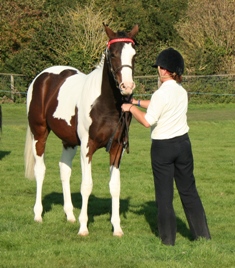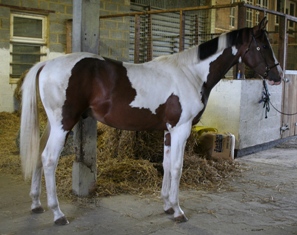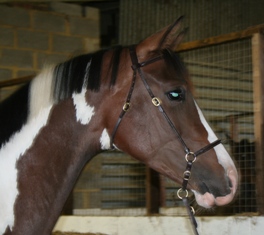 Murraybrook Dangermouse
pba x welsh, by Royal Command of Wentward out of Newhouse Damsel. Mouse is a another one full of presence and bound to show well. Very feminine and exquisite you wouldnt think she's out of a section C mare! registered AHS, can also be overstamped WPCS + NPS so a very versatile little filly. SOLD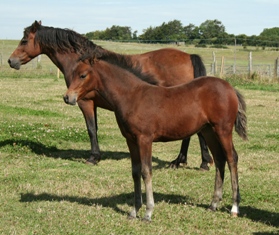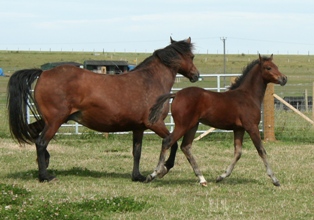 Murraybrook Anise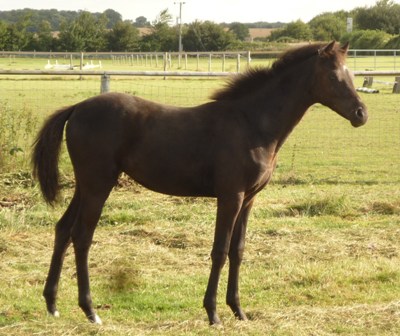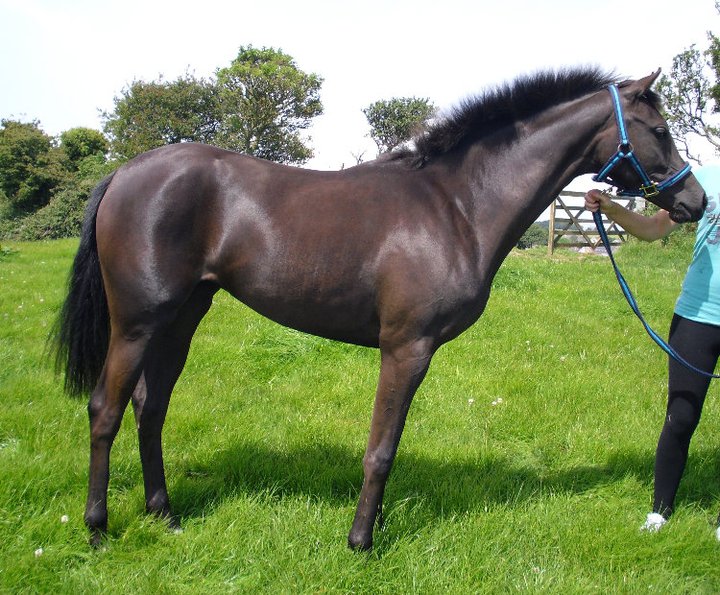 Murraybrook Pipestrelle (on behalf of owner)
3 year old chestnut part bred arab filly, to make approx 15.2hh, shown very successfully in hand as yearling + 2year old at county level and local affiliated, placed every time including many wins, qualified for Royal London 2010. Has stayed over at show grounds, used to all the noise etc, sensible attitude but shows herself well in the ring. Vaccinated, wormed up to date, lunges well off voice aids and has worn tack. Will make quality intermediate/ridden part bred arab or allrounder.
£2200 ono for quick sale to very good home, sad genuine sale due to family circumstances.
photos on photogallery page, many more available by request. SOLD
 
2009 foals
Some of this year's foals will be for sale:
Murraybrook Marquesa - show pony/small intermediate filly foal, born bay now turning gray. A very exquisite filly with a beautiful head, good movement and that all important x factor. She's very special and she knows it! To make 14.2hh. SOLD
Murraybrook Kismet - show hunter/sports horse filly foal, to make approx 15hh. Out of Kez (Ugonda) who is by Samber KWPN dressage/show jumping stallion. Kizzy is definately inheriting her mother's athletic ability as well as her superb temperament. She should make a classy show or working hunter pony and top class allrounder. SOLD
Murraybrook Morganite - allrounder/sports pony to make 14.2hh Morgan has the friendliest nature ever! His dam, Jade, was a very talented pony club/allrounder doing well at jumping, showing and dressage. He will easily follow in her footsteps and could also make a good show/working hunter pony. SOLD
Murraybrook China Doll Dinky was bred to be bigger but looks like she'll make 12hh But what a little darling! SOLD